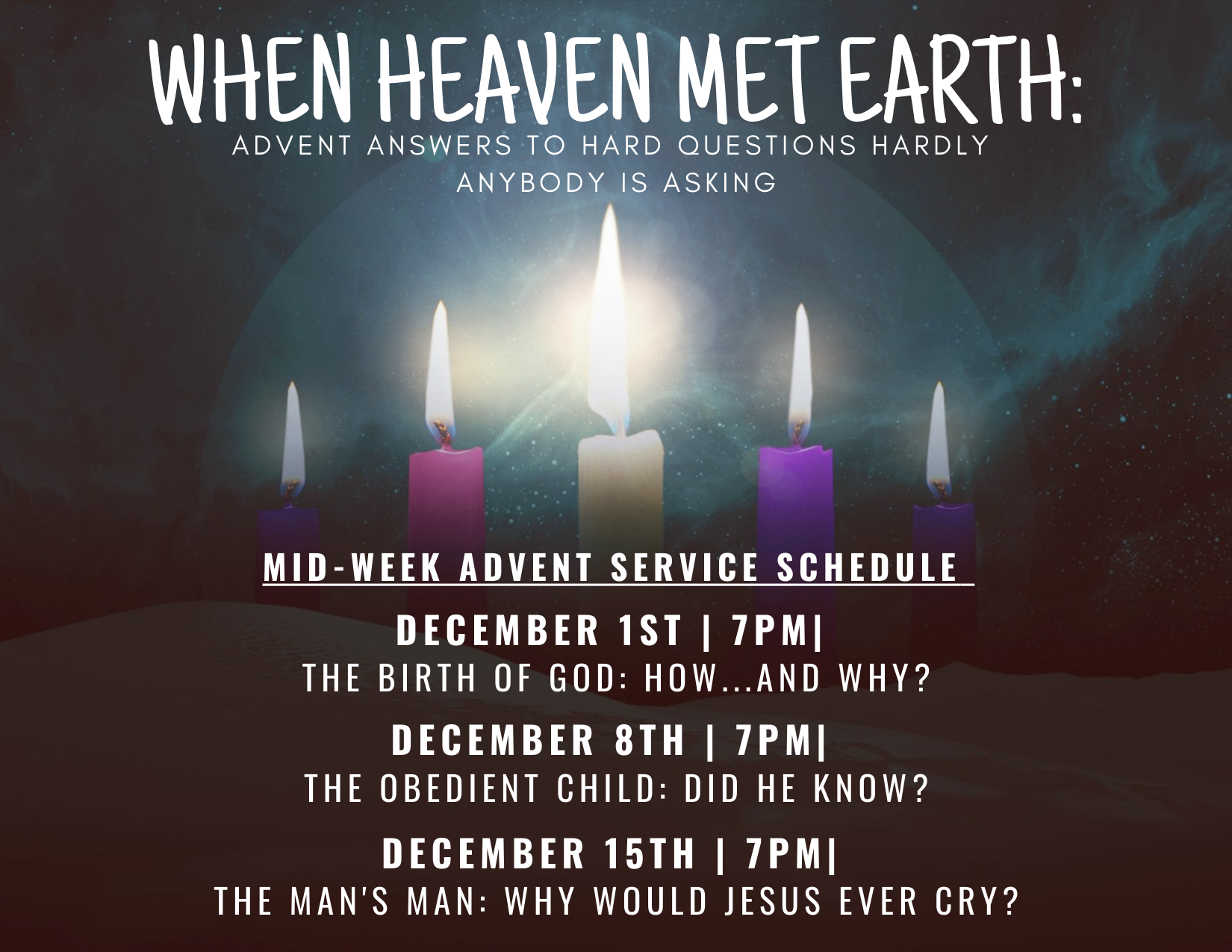 Mid-Week Advent Service
The theme for mid-week Advent services will be When Heaven Met Earth: Advent Answers to Hard Questions Hardly Anybody is Asking.
December 1st: The Birth of God: How and why?
December 8th: The Obedient Child: Did He Know?
December 15th: The Man's Man: Why Would Jesus Ever Cry?