To donate to the church by online giving just the click Green "Give Online" button at the top of the page.
This will take you to the secure Vanco eGiving website page for St. John.
The page will look like this one below.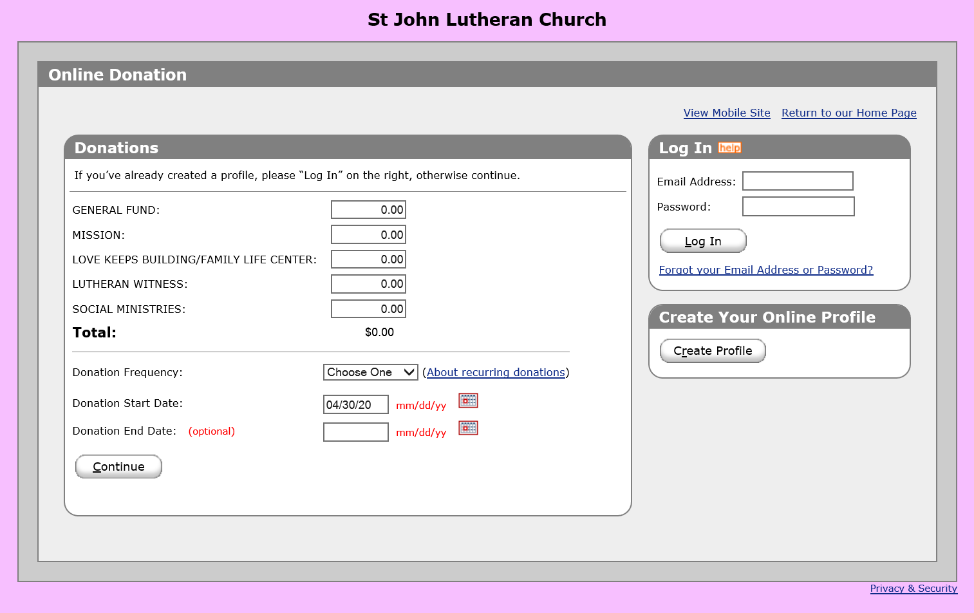 For screenshots of each page (directions) go to the sub-page "Step by Step Guide" under the Online Giving Portal title in the grey menu bar.