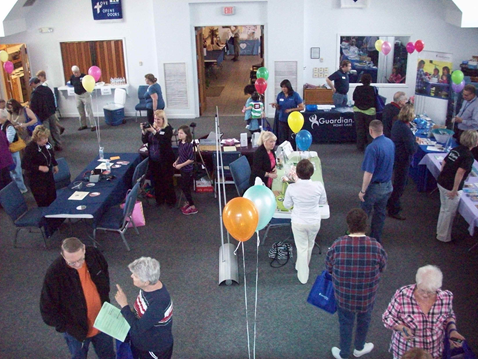 13th Annual Community Health Fair
Saturday, April 22nd 9 am – 12 noon
Gift bags!!                 Door prizes!!                 Car seats!!
We are excited to bring back this FREE outreach and service to our community. So far we have 2 dozen exhibitors who have each committed to bring assessments, screenings, and/or information to this event held in our Family Life Center, narthex, and outdoors.
Through the years, we have made awesome connections with healthcare providers, public resources, and non-profit organizations by pulling together and providing a space for this Annual Community Health Fair.
Invite family and friends to attend the Health Fair with you. Please consider helping if asked to donate snacks for the guests, welcome our neighbors at the greeting station, or assist with set up or take down.
2023 Exhibitors and Stations
AccentCare (formerly Guardian Homecare)
Active Shooter Response
Dr. Melvin Elson, Dermatologist
Burns Fire Department
Caris HealthCare
CareNet Pregnancy Medical Center
Car Seat Safety
Car Seat Installation Check
Official seat check event for child passenger safety
Centerstone Early Childhood Services
Court Appointed Special Advocate (CASA)
Crossroads Chiropractic
Dickson County Health Department
Dickson County Help Center
Dickson Community Clinic
Drug Free Dickson Coalition
Gentiva Hospice (formerly Avalon Hospice)
Imagination Library
National Alliance on Mental Illness (NAMI)
R.E.A.D. program for adults in Dickson Co.
Regional Overdose Prevention Specialist
Narcan education
Reflexology – Denise Claggett
Select P.T.
TDOH Community Immunization Project
United Health Care
Vanderbilt-Ingram Cancer Center
Vanderbilt LifeFlight Helicopter and Nurses
American Red Cross
CHANT (Children's resources)
Sonrisa-Latino Resource Center
Tristar Horizon Medical Center (Cardiac Nurse)
Women are Safe
YMCA Zumba

Screenings 
Fall risk assessment
Skin cancer screening
Blood pressure checks
Spine health assessment
Reflexology assessment